Guide: Using Lido's stETH on L2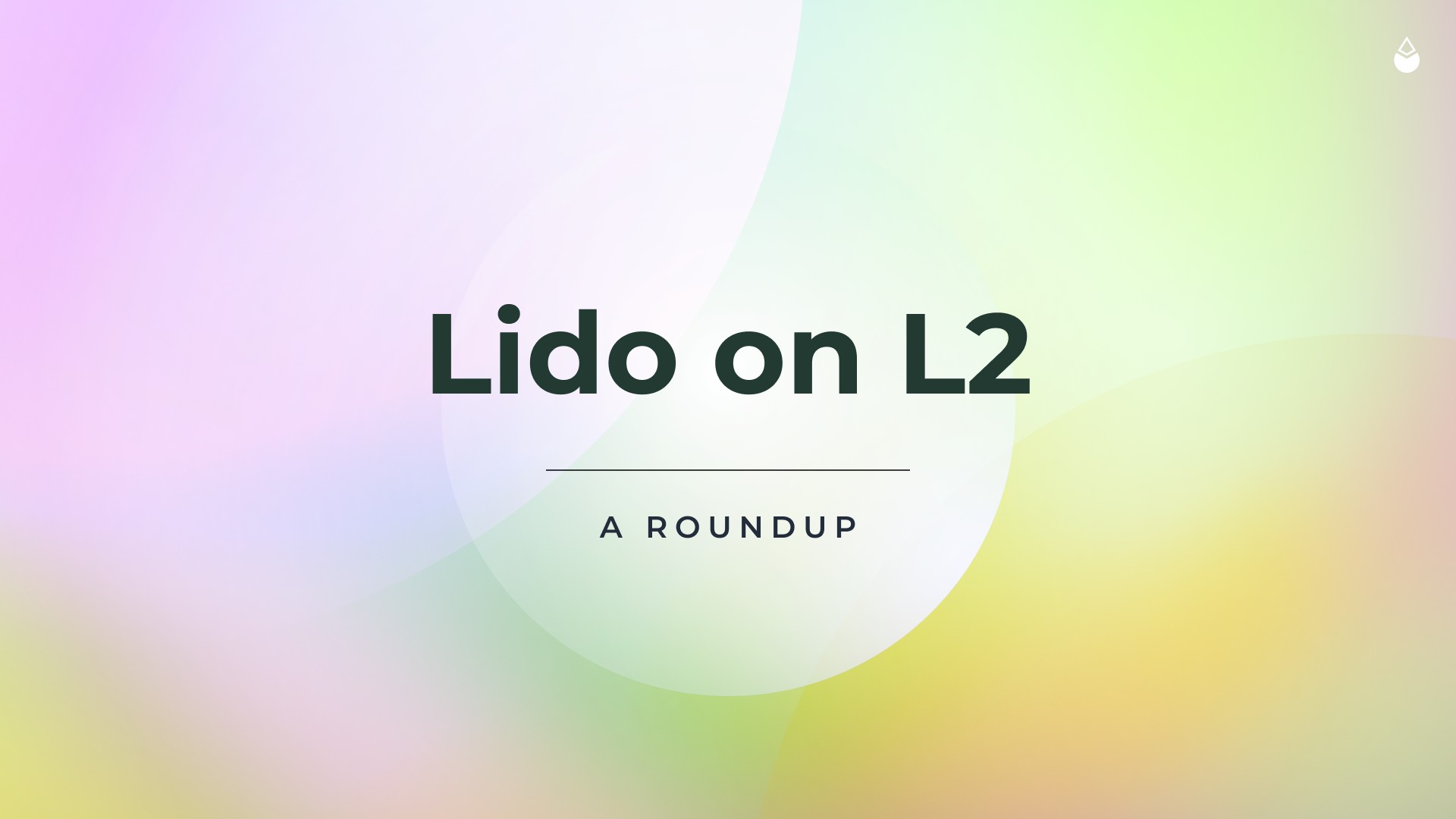 Since Lido launched on L2, there's been a flurry of activity in collaborations and integrations on various platforms throughout the ecosystem. Layer 2 (L2) is a collective term to describe a specific set of Ethereum scaling solutions. A layer 2 is a separate blockchain that extends Ethereum whilst inheriting the security guarantees of Ethereum.
The main aim of L2's is to expand on Ethereum's scalability and also offer users cheaper gas fees. By combining multiple off-chain transactions into a single layer 1 transaction, transaction fees are greatly reduced, making Ethereum more accessible for all.
With higher transactions per second, lower fees, and new technology, projects will expand into new applications with improved user experience.
Below you will find a quick summary of what you can do with your staked ETH on L2.
Use Cases - TL:DR
Regardless of how deep you've dived into the DeFi space, there are various use cases available right now to utilize your wstETH on L2. Go straight to section four for a list of pools.
A wstETH Recap
wstETH is a wrapped version of stETH. Due to the nature of Lido, the amount of stETH on your balance is not constant - it changes daily as staking rewards come in.
As some DeFi protocols require a constant balance mechanism for tokens, wstETH keeps your balance of stETH fixed and uses an underlying share system to reflect your earned staking rewards.
All set? Let's glide in...
1.  Bridge wstETH from L1 to L2 and vice-versa using Arbitrum or Optimism bridges.

To swap your wstETH to Arbitrum by following this guide.
To swap your wstETH to Optimism, follow this guide.
2. Bridge LDO from L1 to L2 via Arbitrum or Optimism
Not content with just wstETH, you can of course swap your LDO using exactly the same procedure as above, bridging in and out via Arbitrum or Optimism.
To learn more about LDO and how it is used for governing the Lido protocol, click here.
3. Trade wstETH on DEX's
There are already plenty of options out there to swap and exchange various tokens on L2 including wstETH on both Arbitrum and Optimism.
A full list of links to various pools is available in section four below but the main DEX's to trade on L2 include:
Balancer
Uniswap
Kyber
Curve
Velodrome
Beethoven
During the months of November and December, there are also various rewards running which we'll get to soon.
4. Provide Liquidity / Farm LDO and other Tokens
We're big supporters of users who provide liquidity to wstETH Dex pools. This is the lifeblood of any healthy token ecosystem and you shall be justly rewarded for doing so with both LDO and various other Dex governance tokens.
All listed Arbitrum and Optimism dex's will have 7,500 LDO per week to distribute to core pool incentives in the months of November and December.
Core Pools (Included in the LM campaign)

Arbitrum
Optimism
Additional Pools (Not included in LM campaign)
These pools are not considered part of the LM campaign and as such, there's no guarantee of continued incentivisation.
5. Trade wstETH Put and Call options on Arbitrum
For the more advanced user, Premia Finance now offers wstETH Call and Put options on Arbitrum.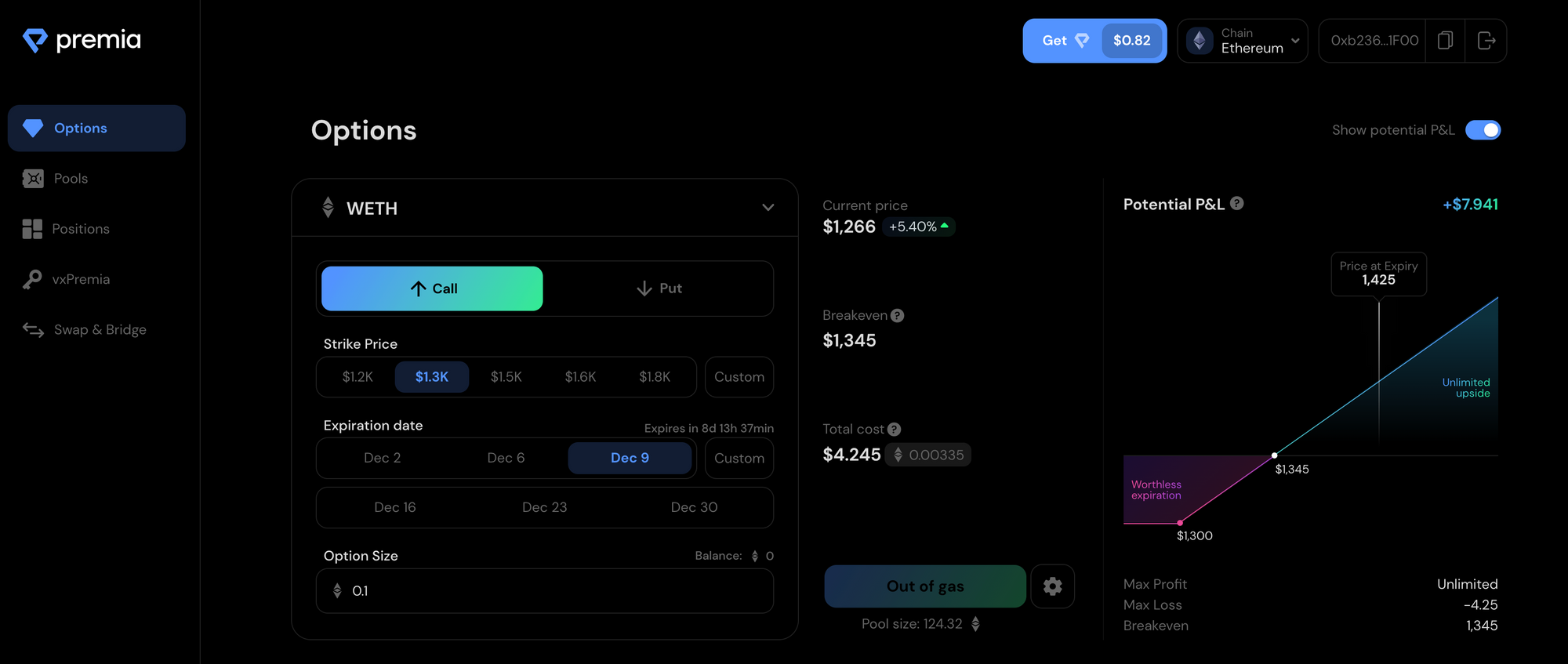 Premia is a decentralized options protocol revolutionizing market driven pricing and capital efficient returns. Rather than re-inventing the wheel with an explainer, take a look at this excellent guide to gain a deeper understanding into the above terms.

wstETH on Polygon: The L2 Expansion Continues
Polygon becomes the third L2 for Lido's staked ETH, following in the footsteps of Optimism and Arbitrum.
You can bridge wstETH to the Polygon ecosystem and benefit from low gas fees + exciting DeFi opportunities.  
Bridge to Polygon:

To bridge wstETH to Polygon, visit the Polygon bridge to make the transfer. https://wallet.polygon.technology/polygon/bridge/deposit…

If you haven't interacted with wstETH yet, add the contract address: 0x7f39c581f595b53c5cb19bd0b3f8da6c935e2ca0 and select wstETH to deposit to Polygon.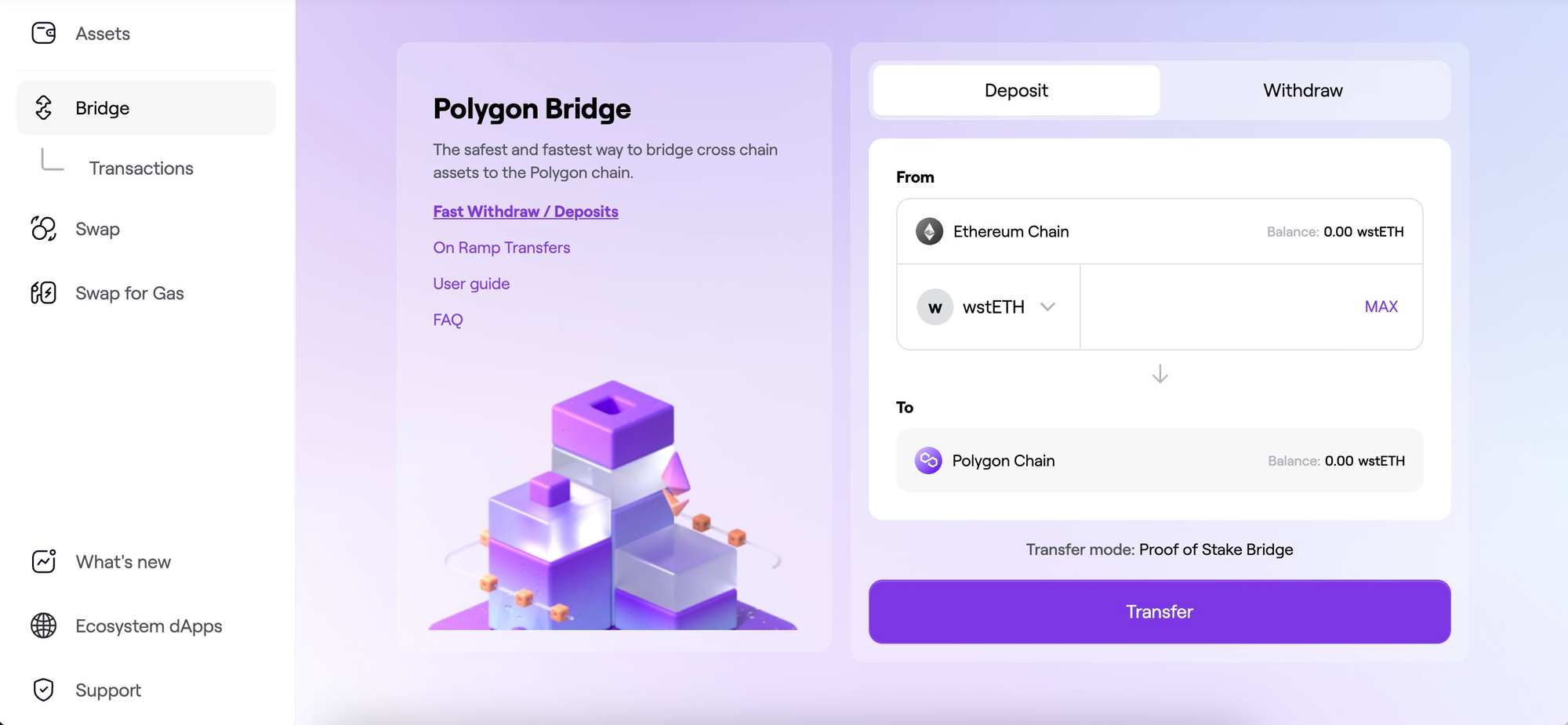 Available Pools:

Balancer: wstETH-wETH
Kyber Network: wstETH-ETH:
https://analytics.kyberswap.com/classic/polygon/pool/0xab08b0c9dadc343d3795dae5973925c3b6e39977

Beefy: wstETH-ETH LP:
https://app.beefy.finance/vault/balancer-poly-wsteth-eth

Moving forward:
The further expansion of stETH across Layer 2 is another great step towards democratising access to staked ETH
For more info on the Polygon L2 expansion, check out:
https://research.lido.fi/t/lido-on-l2-third-edition-polygon/4068

More L2 To Come
There's lots more to come and we'll keep this article updated with new links and use cases with Lido products on L2.
If you aren't already following, check our Twitter to keep up-to-date with all the happenings and developments at Lido.