Stake With Lido Using Metamask [Testnet]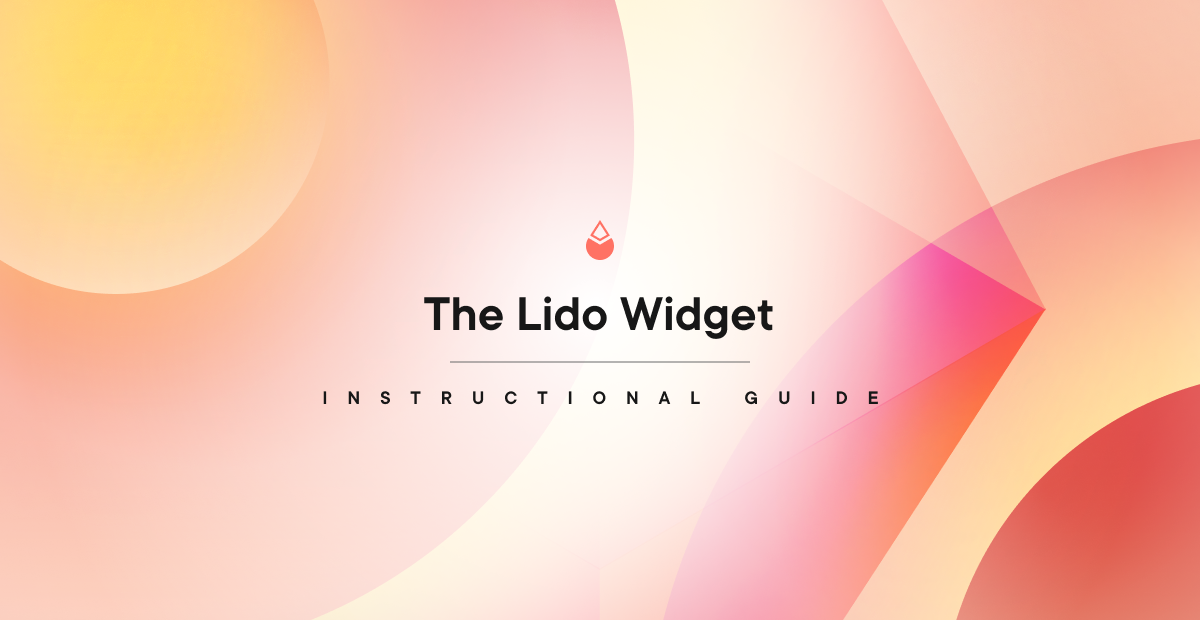 Lido is a liquid Ethereum staking protocol letting you stake ETH without withdrawal lockups and minimum deposits, making it possible to earn rewards without the constraints of self-staking.
Lido stakes across a DAO-picked set of node operators with a proven track record of excellence to guarantee highest performance and minimise slashing/hostage potential.
When staking with Lido, users send ETH to the smart contract using the Lido widget and receive stETH in return. stETH represents a tokenised version of you staking deposit, and is updated daily to reflect earned staking rewards and potential slashing penalties. Lido makes the stETH token balance track a balance of corresponding balance of beacon chain ether. A user's balance of stETH tokens corresponds 1:1 to the amount of ether a user could receive if withdrawals were enabled.
stETH can be held, traded, transferred and sold, or used to interact with other DeFi applications (e.g. as collateral for lending). Like this, Lido users can earn an additional yield on their staked ETH.
---
The following is a guide to testnet staking using Lido. Please note that this is the testnet release only - all transactions are conducted on the Goerli Test Network and no real ETH should be sent to any Lido contracts yet.
Lido testnet staking URL: goerli.lido.fi/stake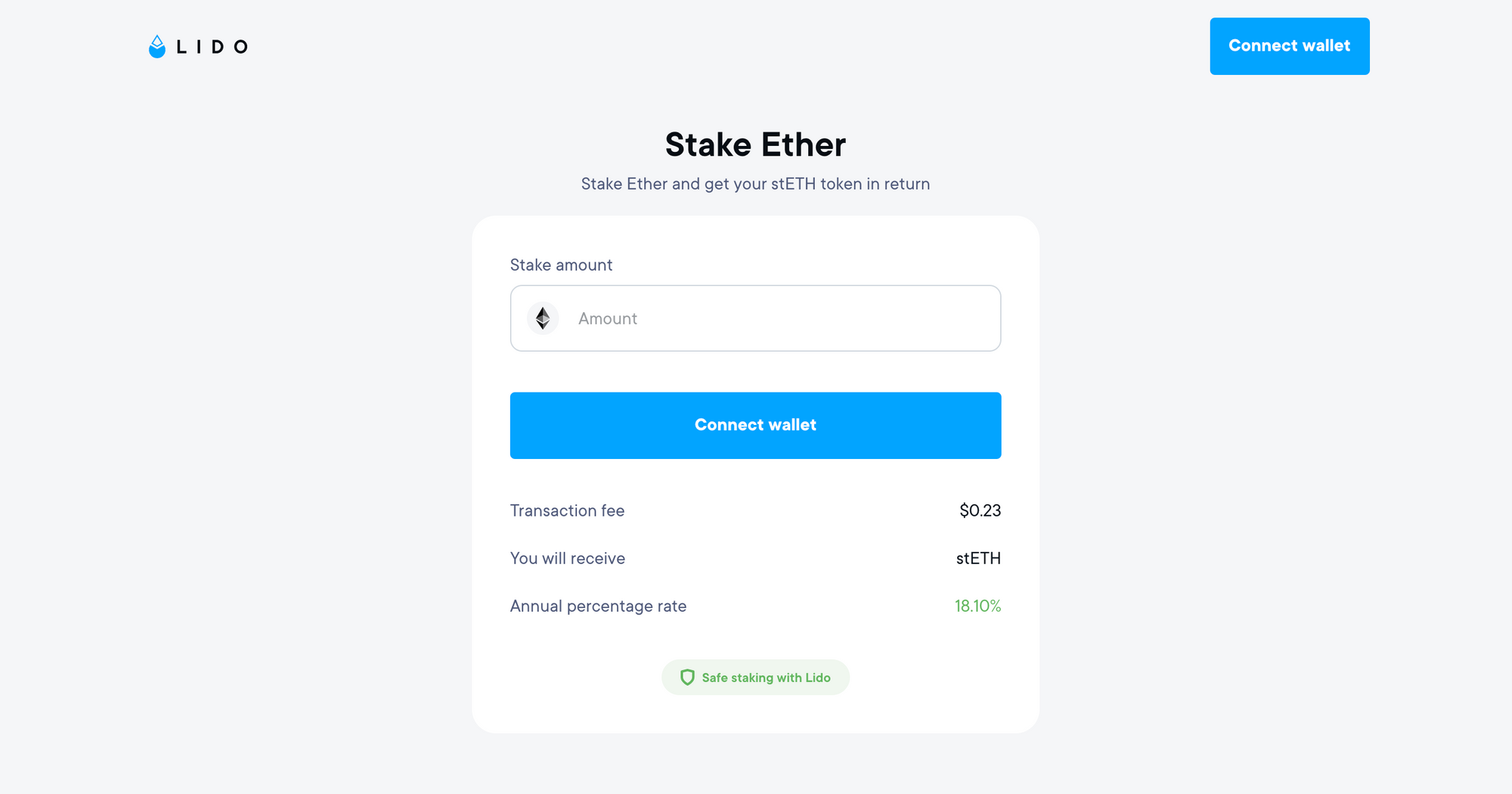 Widget Walkthrough - Metamask
Before starting, make sure that your Metamask is running on the Goerli Test Network. This is done by accessing your Metamask wallet and changing the network from Ethereum Mainnet to Goerli Test Network.
1. When ready, visit goerli.lido.fi/stake and press Connect Wallet. When shown wallet options, choose Metamask and, if prompted, input your Metamask password.
2. To start staking, you will need Goerli ETH. To request Goerli tokens, visit goerli-faucet.slock.it, input your Metamask address and press Request 0.05 GÖETH. They should be visible in your Metamask wallet shortly after.  
3. Now you are ready to start staking. With your Metamask wallet connected, you should be able to view your Goerli ETH balance within the Lido widget.
4. Input the amount you want to stake (0.05 ETH in this case). Note that you will be able to view your Transaction Fee, stETH Balance and Annual Percentage Rate prior to confirming. When ready, press Stake. Note: If you are a Goerli whale, you might want to stake more. Please don't put more than a small amount of ETH into Lido on this testnet. We're using Pyrmont beacon chain testnet for this run, which is supposed to have a small amount of deposits.
5. Confirm the transaction in your Metamask wallet as pictured below.
6. The Lido interface should now reflect your updated Wallet Balance and Staked Amount (in terms of stETH). Your Metamask wallet should now contain 0.05 stETH - or the amount which you staked - visible in your wallet.
7. If you are having trouble viewing your Metamask stETH balance, you may need to add the token to your Metamask. To do so, access Metamask and press Add Token. Switch to Custom Token and input the values below and press Add Token to confirm.
Contract address: 0xA0cA1c13721BAB3371E0609FFBdB6A6B8e155CC0
Symbol: stETH
Decimals: 18
8. You should now be able to view your stETH balance within your Metamask wallet.
That's it. We hope you found the process intuitive and we would love to hear from you if not. Please get in touch with us on Discord if you have any questions, suggestions or concerns.
To learn more about our  testnet progress, please refer to the following resources:
If you haven't already, join the Lido community below as we approach our mainnet launch. 🏝️