Presenting stSOL Options Strategy Vault with Tap Finance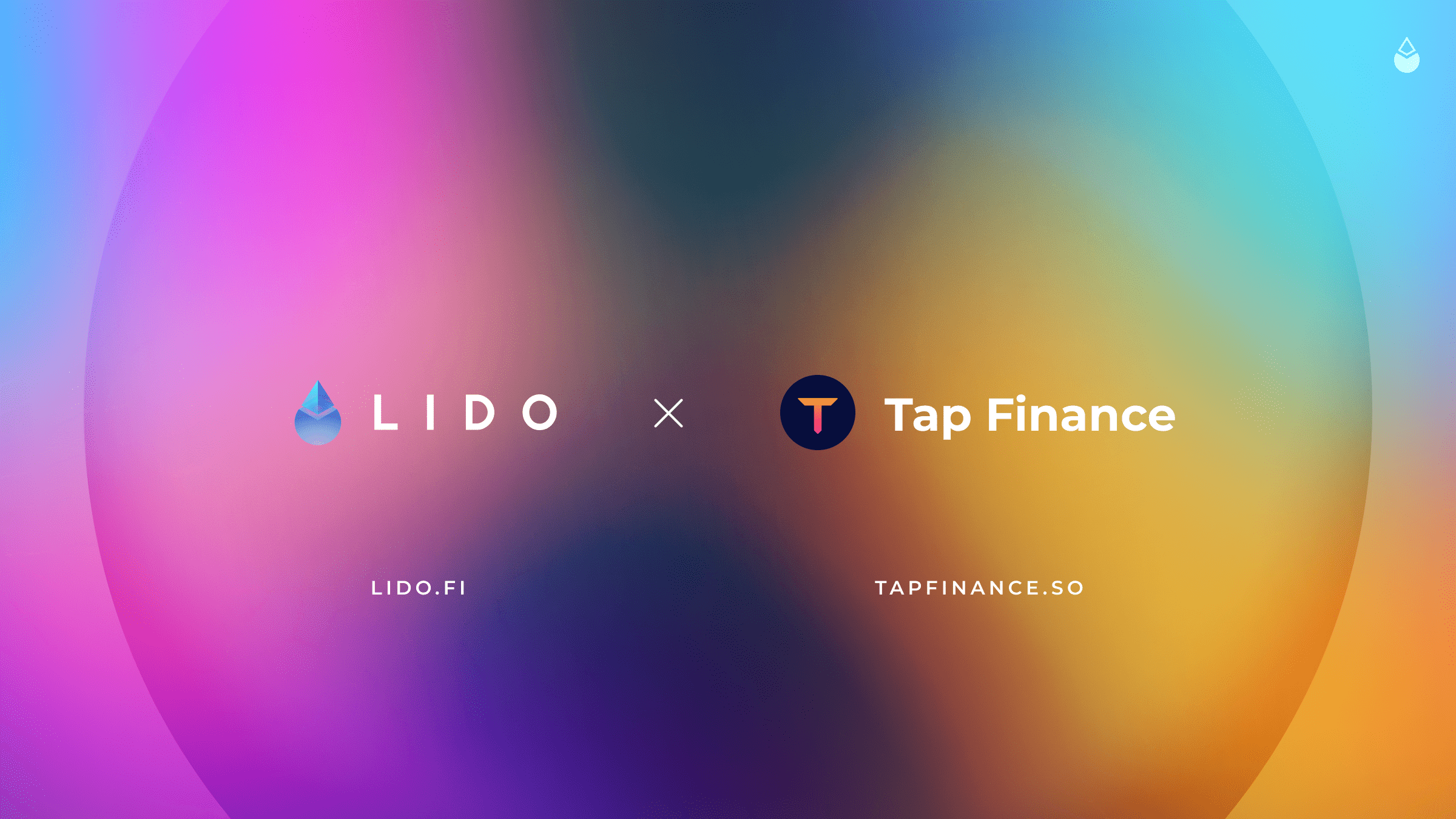 Lido and Tap Finance have partnered up to launch a covered call stSOL vault strategy for Solana stakers. This vault strategy allows users to contribute further to the decentralisation of the Solana network whilst earning an additional rewards on their staked SOL tokens.
The current APR is approximately 25% on stSOL, including the regular Solana staking rewards provided by Lido.
To get started, visit app.tapfinance.so/vault/usdc-call-stsol.
For a walkthrough on how to deposit your stSOL to Tap Finance, visit "Guide: stSOL covered call strategy with Tap Finance".

What does this mean?
The stSOL covered call strategy uses Lido's staked Solana (stSOL) weekly call options minted on PsyOptions, which are sold to market makers to generate additional rewards on the underlying tokens.
The stSOL option vault strategy allows you to earn an extra rewards on top of your regular SOL staking rewards whilst contributing to the decentralisation of the Solana network through spreading your stake across a diversified pool of quality validators.
The vault strategy provides another avenue for Solana stakers to deploy their staked SOL across the DeFi ecosystem, strengthening Solana protocols whilst contributing to the security and stability of the Solana network as a whole. On top of this, it allows for an easy amplification of regular staking rewards.
Getting Started
Entering the Tap Finance stSOL options vault is quick and easy.
Before you get started, make sure your SOL has been converted to Lido's stSOL. To do so, head to solana.lido.fi, connect your wallet and stake your SOL. Doing so will earn you around 5.9% APR on your SOL.
Once you are staking your SOL, follow the steps below:
Visit app.tapfinance.so and find the stSOL vault. Alternatively go directly to app.tapfinance.so/vault/usdc-call-stsol.
Connect your Solana wallet.
Deposit your stSOL and confirm the transaction using your wallet.
Voila - you are now earning an additional 20-25% APR on your staked SOL.
Vault Details
The stSOL vault rewards accumulate and auto-compound within the Tap vault directly.
Users receive Vault Tokens which represent their share of the stSOL vault's deposits, as they deposit their stSOL. Over time, as more rewards get generated, each Vault Token can be exchanged for more stSOL.
Rewards are generated through the selling of out-of-the-money call options on stSOL, which are sold to market makers on a weekly basis. As long as the options are not exercised, i.e. they stay below the strike price till expiry, the Vault generates positive rewards for the strategy that week.
To learn more about Tap Finance and their covered call strategies, visit app.tapfinance.so.