Lido Decentralisation Scorecard & Operator Set Strategy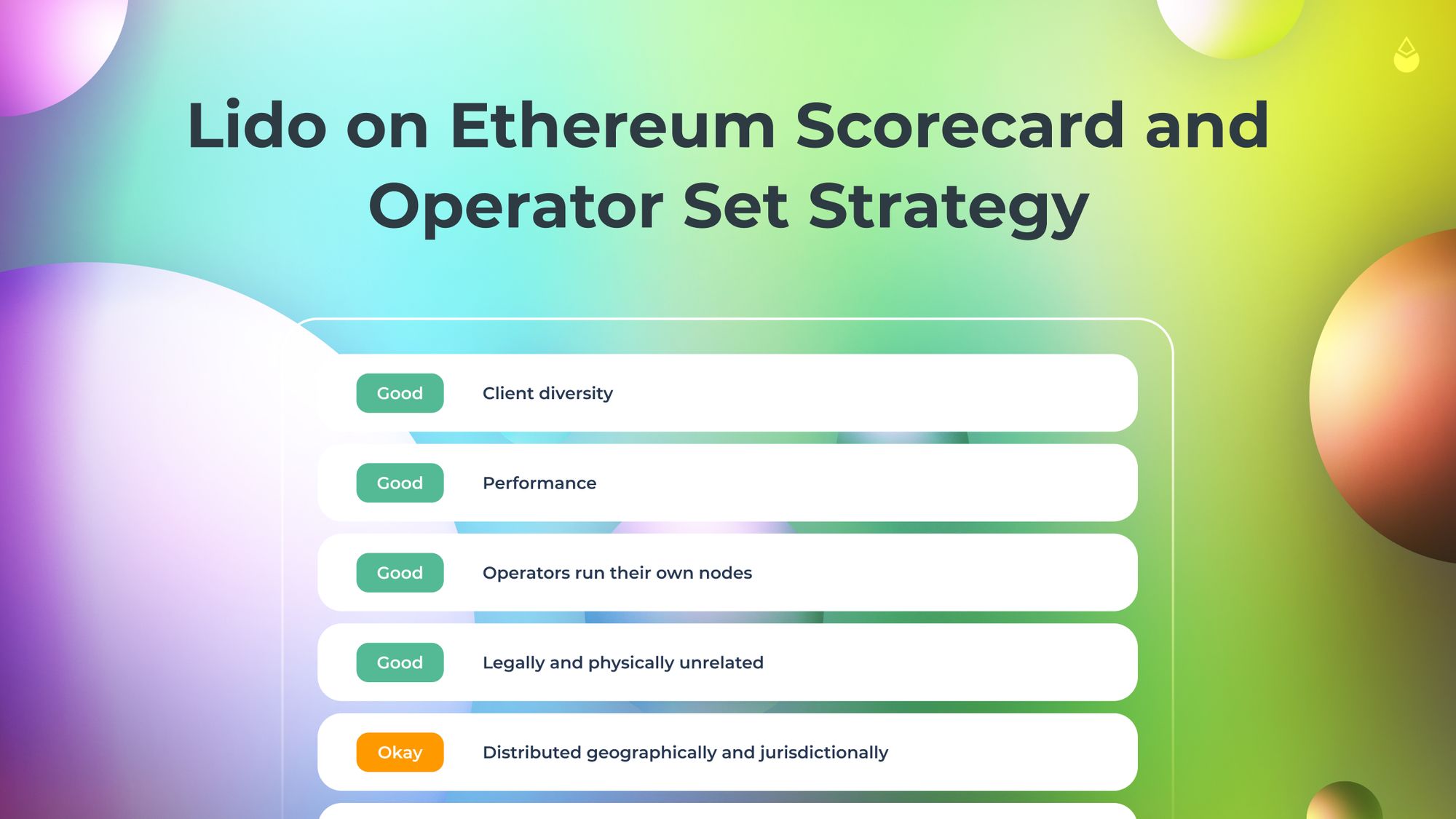 In our recent post, The Next Chapter for Lido, and in a presentation at Devconnect, we outlined the actions we would take on our journey towards decentralizing Lido.
Today we are releasing the first version of our Lido on Ethereum Scorecard. In this scorecard, we outline a set of attributes that we think are important for the decentralization of the protocol, and how Lido is faring against these targets. This scorecard is also linked to on our Ethereum landing page. As our scorecard matures, we will be providing more detail and information on how we are making progress towards these objectives. We encourage the community to participate not only in refining these attributes, but also helping us make the assessment process open and transparent.
In addition, we are also releasing for public comment the first draft of our Operator Set Strategy. As explained in our previous blog post and in our presentation at Devconnect Amsterdam's Staking Gathering, an integral part of our decentralization strategy is ensuring that we cultivate operator and validator sets that are healthy for the networks in which we participate. Starting with Ethereum, we plan to formulate a specific strategy document for every protocol that Lido is active on, and look forward to your feedback in bringing this all together.
We invite our stakers, community members, and the wider staking ecosystem to contribute to the improvement of the above documents on our forums and in our discord.