Lido Goes to Base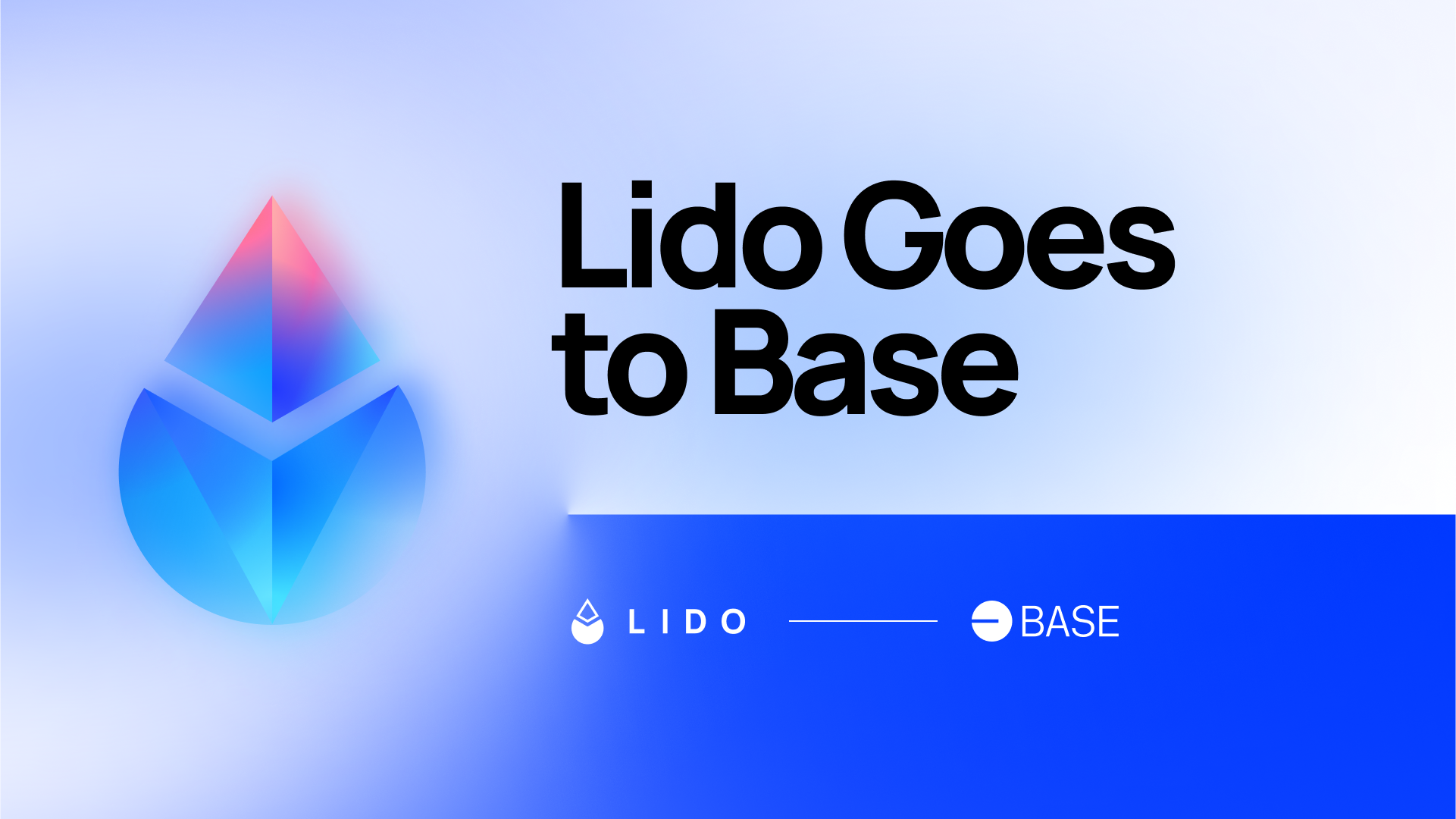 wstETH is now available throughout the Base ecosystem 🔵
Today, Lido DAO contributors are pleased to present the launch of wstETH on Base.
Led by KyberSwap, Beefy and Superbridge, the availability of the wstETH Base bridge opens up the benefits of staked ETH to the Base ecosystem, further enhancing Ethereum liquidity and stability.
The availability of wstETH to Base builds upon successful earlier launches across Arbitrum, Optimism, Polygon and Cosmos. Since its launch in August, Base has cemented itself as one the leading Ethereum L2s with impressive user growth, unique applications and a vibrant developer community.
With the availability of wstETH to Base, users of Base will now be able to use their staked ETH across the growing Base DeFi ecosystem, whilst protocols on Base will be able to integrate wstETH to further enhance liquidity and usability.
➡️ To bridge your wstETH to Base: superbridge.app/base
➡️ For tutorials & instructions: help.lido.fi
The Role of wstETH Across Base
The wstETH Base bridge brings the multiple benefits of Lido's staked ETH to users and protocols of Base, further growing the usability of Ethereum L2s.
In the beginning, Base users can look forward to interacting with wstETH across dApps like KyberSwap, Beefy and Aerodrome. In the near future, users can expect wstETH to be made available across many more growing protocols. Stay tuned 👀
Bridging wstETH to Base: Step by Step
The process for bridging to Base is as simple as can be.
First, head to the Superbridge App and choose 'Base'.
Connect your wallet and choose 'wstETH'.
Choose the amount of wstETH you want to bridge to Base and approve the use of your tokens for the bridging.
Once confirmed, sign the transaction and wait a few minutes.
Easy peasy - your wstETH is now on Base 🔵
For a more in-depth guide, visit 'Bridging wstETH To Base'.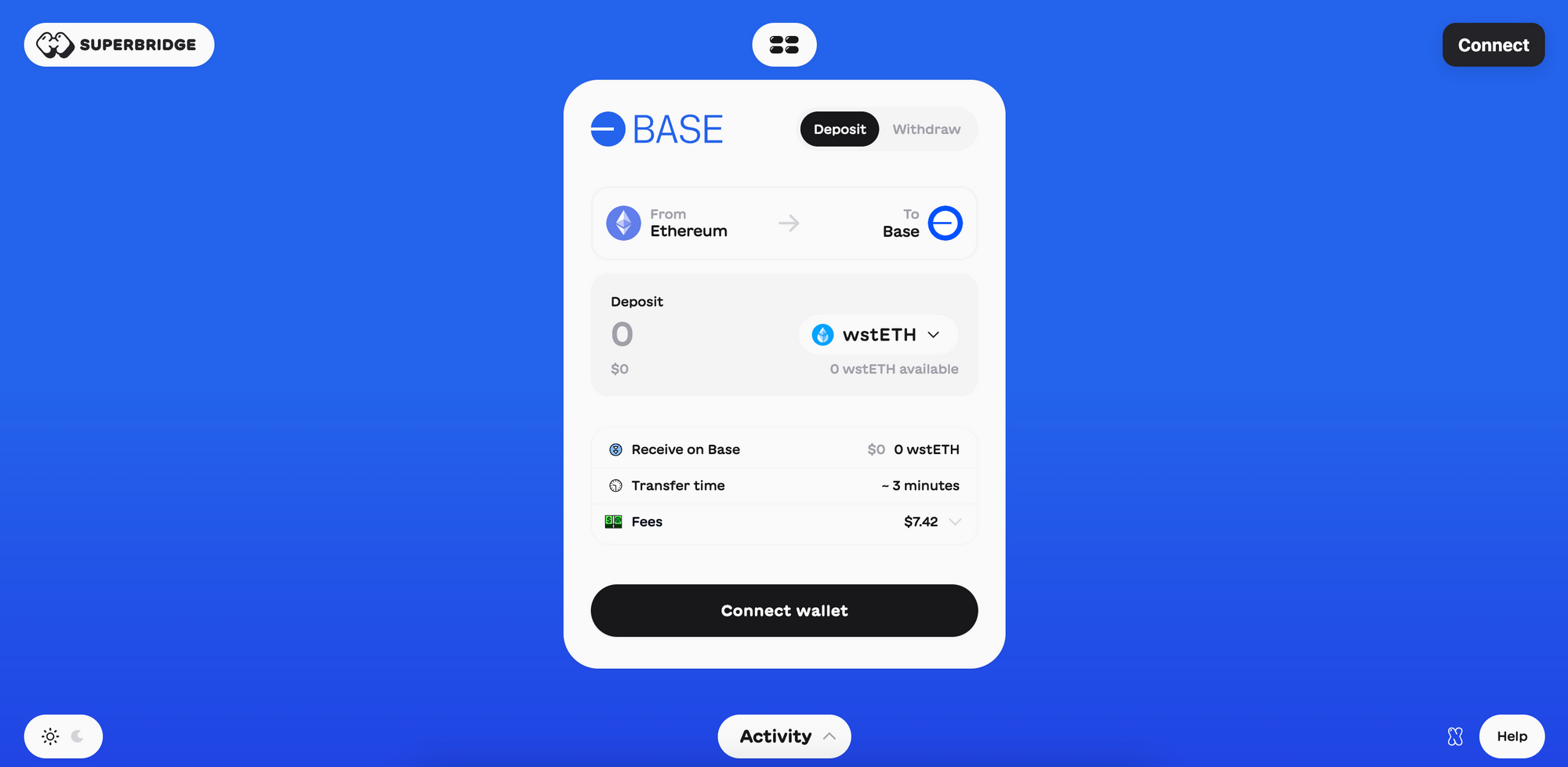 Superbridge is the DAO-supported UI for bridging wstETH on Base using a native bridge. wstETH will also become available on the Base Bridge in the upcoming weeks.
Keep in mind that you must wrap your staked ETH to wstETH prior to bridging. To do that, head to stake.lido.fi/wrap.
What is Lido's wstETH?
Lido's wstETH is a wrapped version of stETH optimised for DeFi interoperability. Unlike with stETH - where your balance changes daily as staking rewards come in - wstETH is non-rebasing and keeps your balance fixed. Instead, wstETH uses a share system to reflect earned staking rewards.
Holding wstETH earns you the same staking rewards as when holding stETH, but rewards will only be realised when you choose to unwrap your wstETH back to stETH.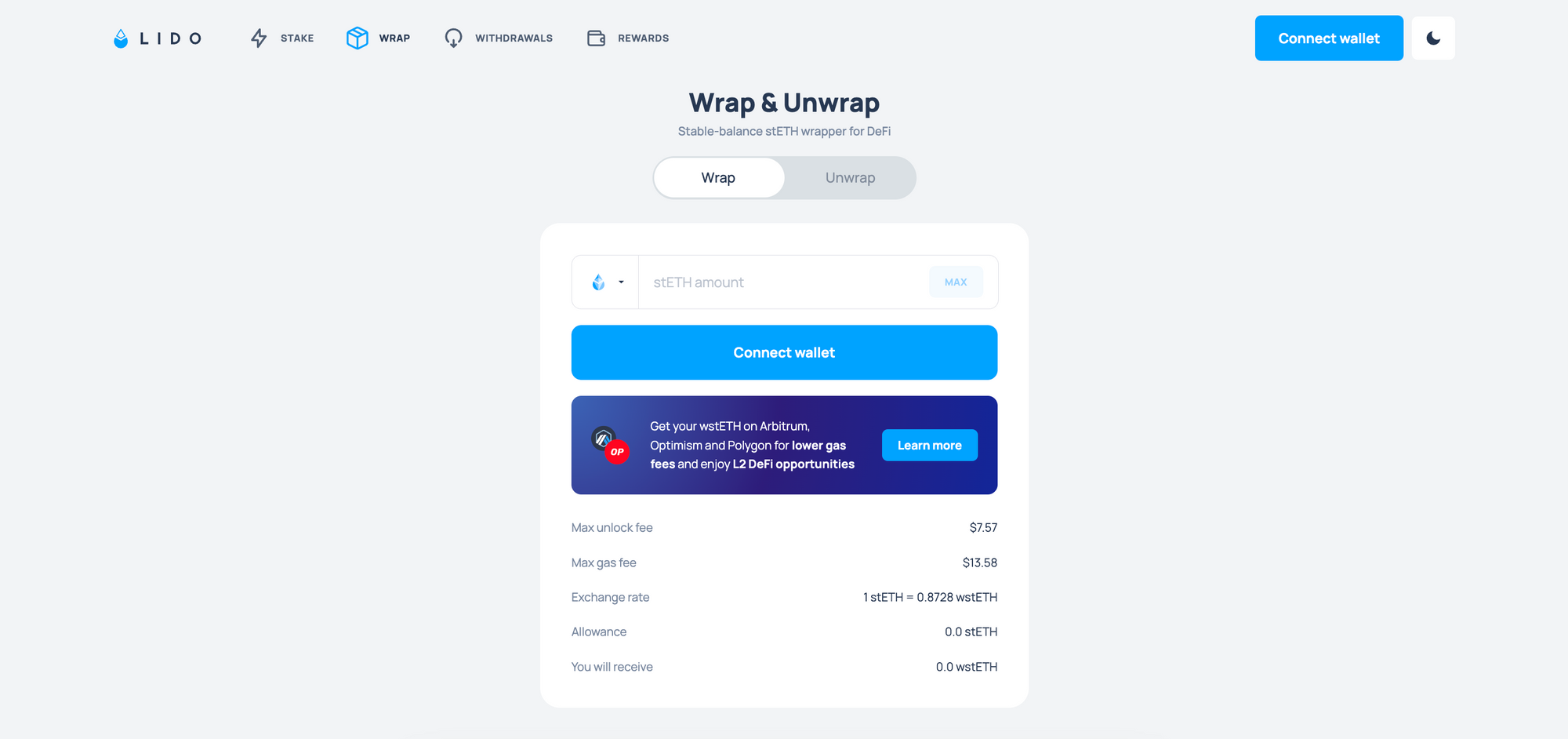 Learn more about wstETH here: stake.lido.fi/wrap.
What's Next?
More than just a bridge, wstETH on Base marks an important step in improving the DeFi ecosystem on Base and further increasing the use of wstETH across Ethereum L2s.
Keep an eye out for upcoming announcements as wstETH becomes an integral part of the Base ecosystem.