Lido On Polygon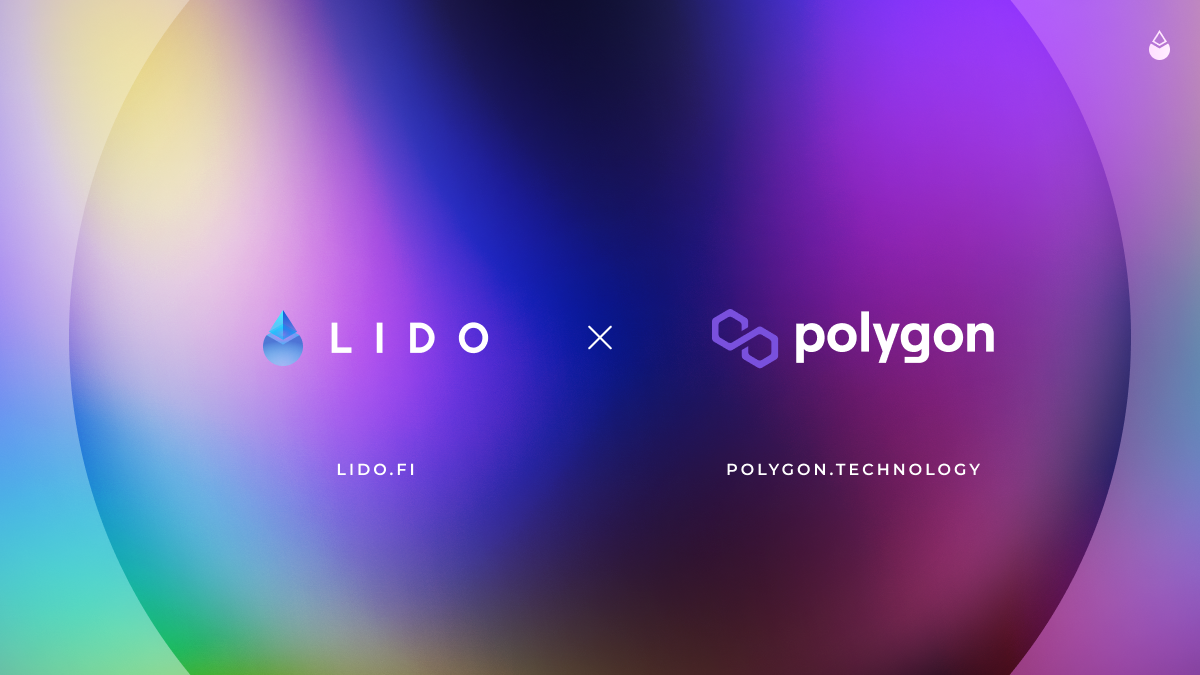 Phase 1 of Lido on Polygon is here. Get started on polygon.lido.fi.
Today we're pleased to bring you Lido on Polygon. Lido on Polygon, developed in collaboration with Shard Labs, is a liquid staking solution for MATIC.
MATIC holders can now seamlessly earn staking rewards on their tokens without the need for complex infrastructure or locked/illiquid tokens. Stake your MATIC with Lido to receive stMATIC tokens which can be traded, transferred and used across the growing Polygon DeFi space.
To get started, visit polygon.lido.fi.
Phase 1 of Lido on Polygon has a $1M deposit cap to ensure things work as intended. In April, this cap will be removed and phase 2 of Lido on Polygon will start.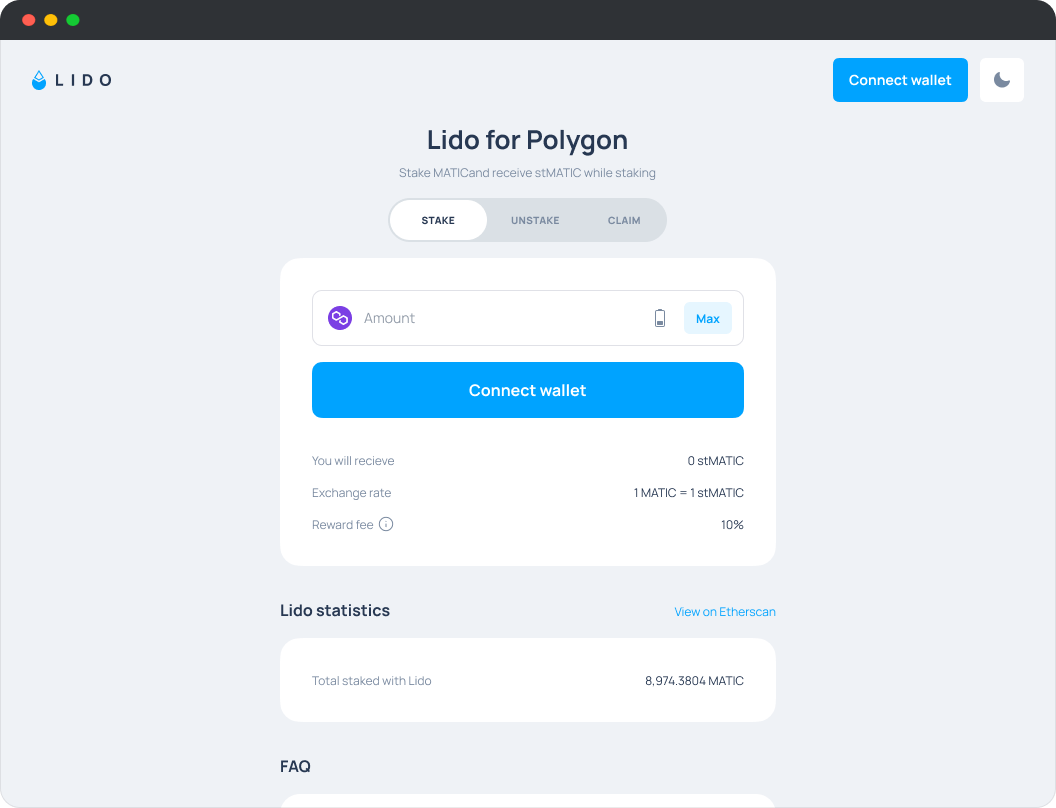 Staking MATIC with Lido
When staking MATIC with Lido you will receive stMATIC tokens in exchange for your MATIC. Your stMATIC represents your staked tokens, generating rewards and contributing to the security and stability of the Polygon chain.
Your stMATIC is an ERC20 token which represents your share of the total supply of MATIC within the 'Lido on Polygon' system. Unlike stETH, Lido's staked ETH, stMATIC is NOT a rebasable token. This means that your balance of stMATIC is not going to increase on a daily basis to reflect rewards. Instead, the value of your stMATIC will change relative to MATIC as staking rewards are earned.
stMATIC will be integrated into a number of DeFi protocols across both Ethereum and Polygon for users to compound their rewards and contribute to the growing Polygon space.
PoLido Node Operators
If you are interested in joining Lido on Polygon as a Node Operator, please get in touch. The application form for submissions will be open from Mar 1st (23:00 UTC) — Mar 25, 2022 (23:59 UTC). All interested parties can apply here.
Additional Resources