Introducing The Ethereum Staking Rewards Dashboard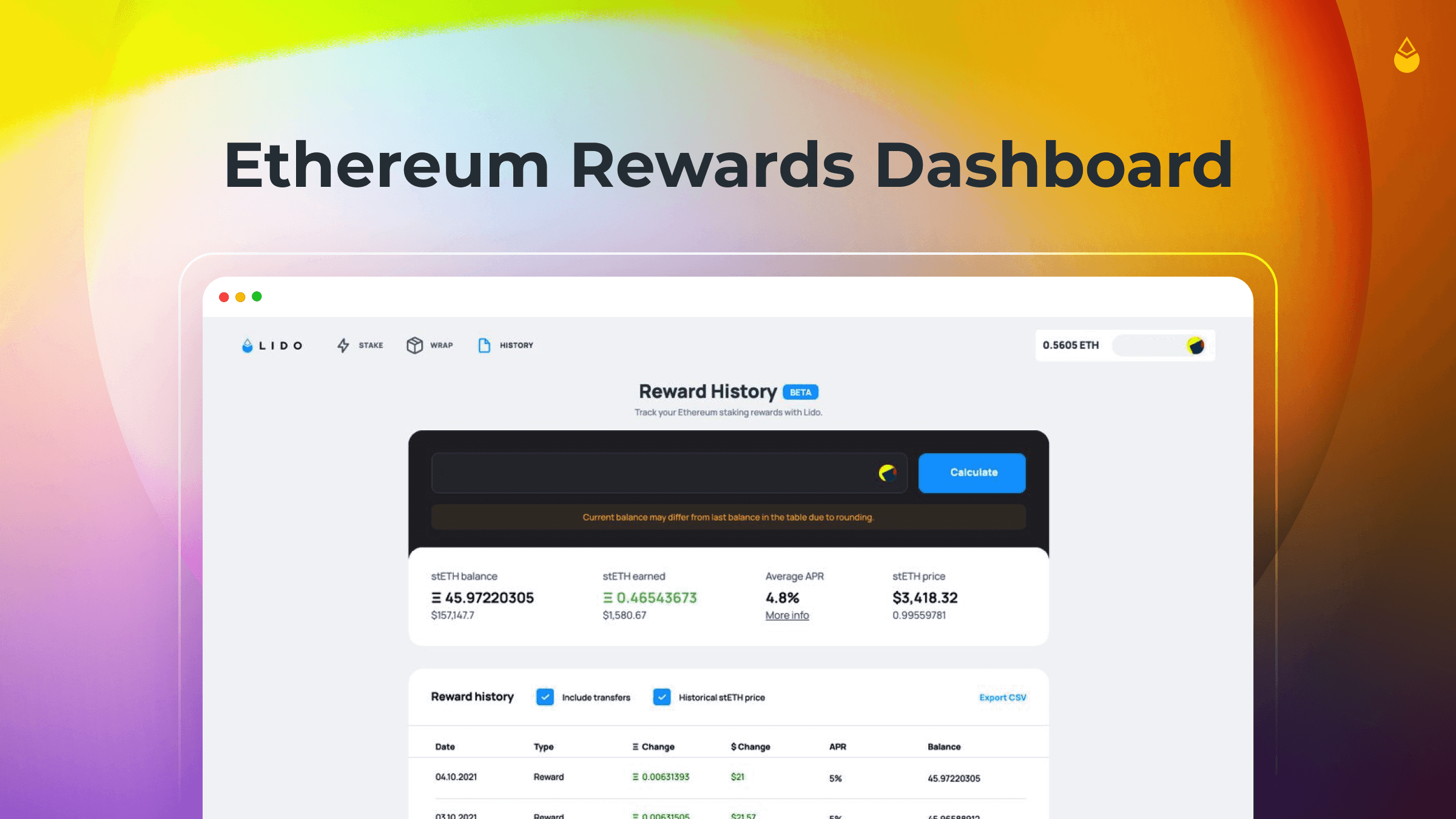 Lido's Ethereum staking rewards dashboard is finally here!
Users can now track daily staking rewards for any stETH holder by visiting the dashboard page. To track your rewards, visit: stake.lido.fi/rewards.
The dashboard also displays the total amount of stETH earned through staking rewards, as well as the average staking APR. Transfer and staking transactions are also included. Users can also hover their cursor over any number to see more precise information.
How to use the dashboard
Connect your wallet or input an Ethereum address. ENS domain names are also compatible.
Ta-da! Your rewards history is calculated.
Please note: large stETH holders with many transactions (eg. the Curve stETH-ETH pool) does not display information on the rewards history dashboard, as there are too many transactions to fully calculate. We are currently working on a way to expand the limit.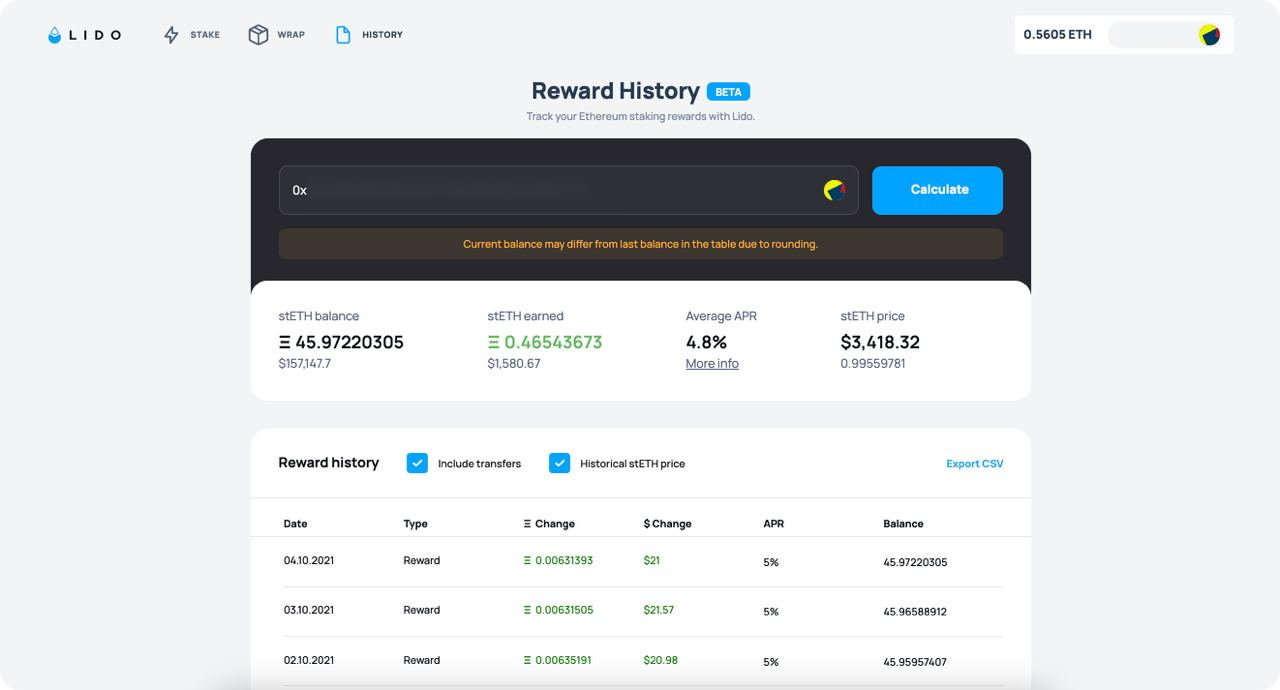 Date: The date of the transaction/reward update.
Type: The type of transaction (staking rewards, transfers in/out, staking).
Ξ Change: Change in stETH.
$ Change: Change in USD (fiat) value.
APR: APR at time of transaction.
Balance: stETH balance at time of transaction.
Include transfers: Toggle on to display transfer transactions, toggle off to only display daily staking rewards and staking events.
Historical stETH price: Toggle on to calculate the stETH price at time of transaction, toggle off to calculate stETH price using the current day price.
Export CSV: Download a CSV file as a record.
The staking rewards dashboard is currently in beta. If you have any issues or any suggestions, please contact us through Telegram or Discord, or alternatively email us at [email protected].
Stake with Lido