Bringing Staked ETH to Cosmos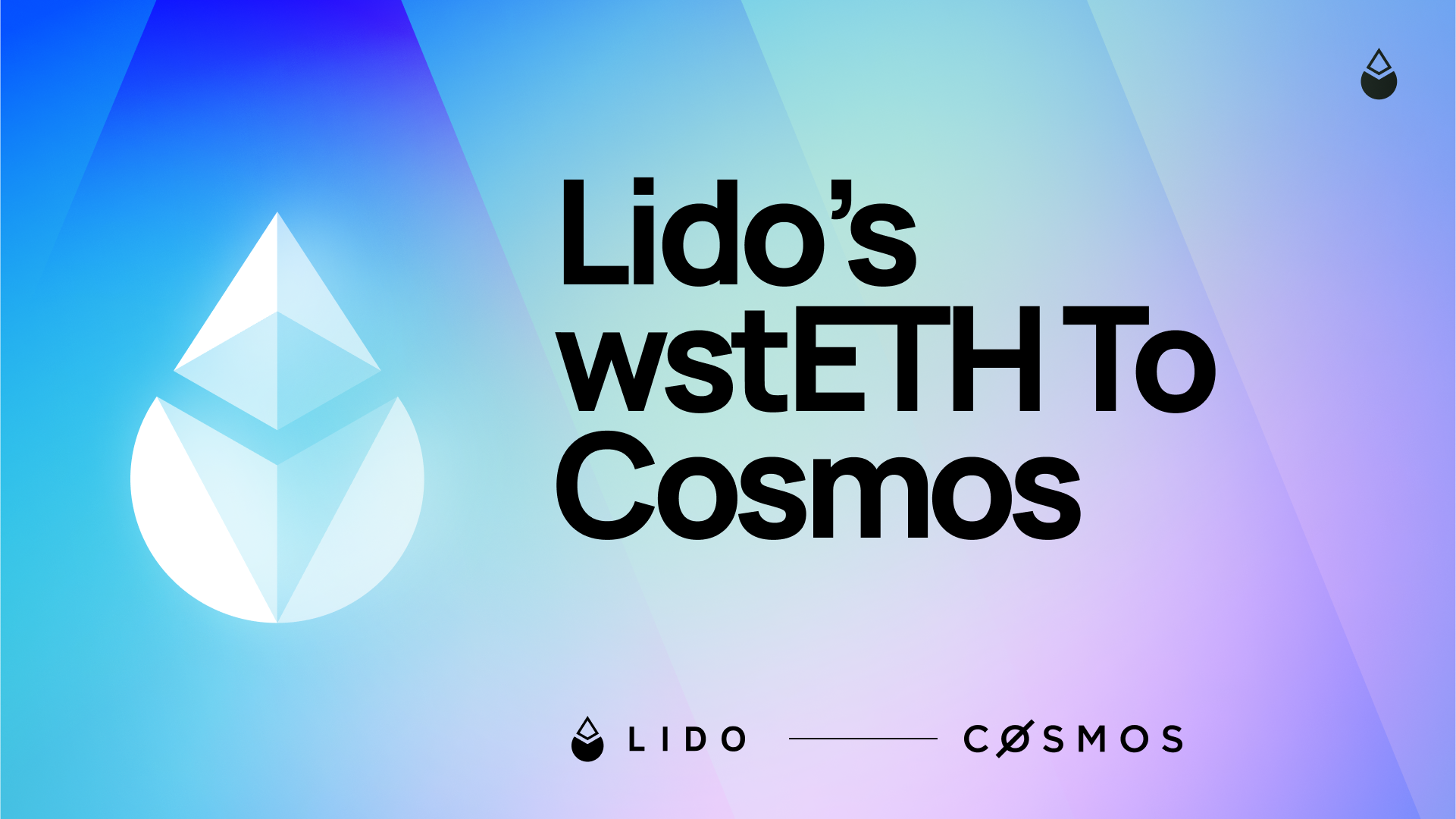 Liquid staking with Lido goes Interchain 🪐
The wstETH bridge to Cosmos is now live.
Developed in collaboration with Neutron and Axelar, the wstETH Cosmos bridge brings Lido's staked ETH to the Interchain ecosystem, further expanding the liquidity and stability of staked Ethereum.
The aim of the wstETH Cosmos bridge is to extend the role of staked ETH across complementary ecosystems whilst helping to build out a flourishing (and unified) Cosmos-based DeFi hub. Additionally, the bridge functions as an innovative foundational layer for the development of in-flight staking (the ability to send unstaked ETH to Neutron and receive wstETH with a single transaction) as well as cross-chain governance capabilities.
Having already established a strong presence across the likes of Optimism, Arbitrum and Polygon, this expansion to Cosmos marks the first true cross-ecosystem jump for wstETH and is a significant jump towards unifying and expanding the Ethereum and Cosmos DeFi ecosystems.
➡️ To bridge your wstETH to Cosmos: Neutron bridge app
➡️ For tutorials and instructions: Lido Help Centre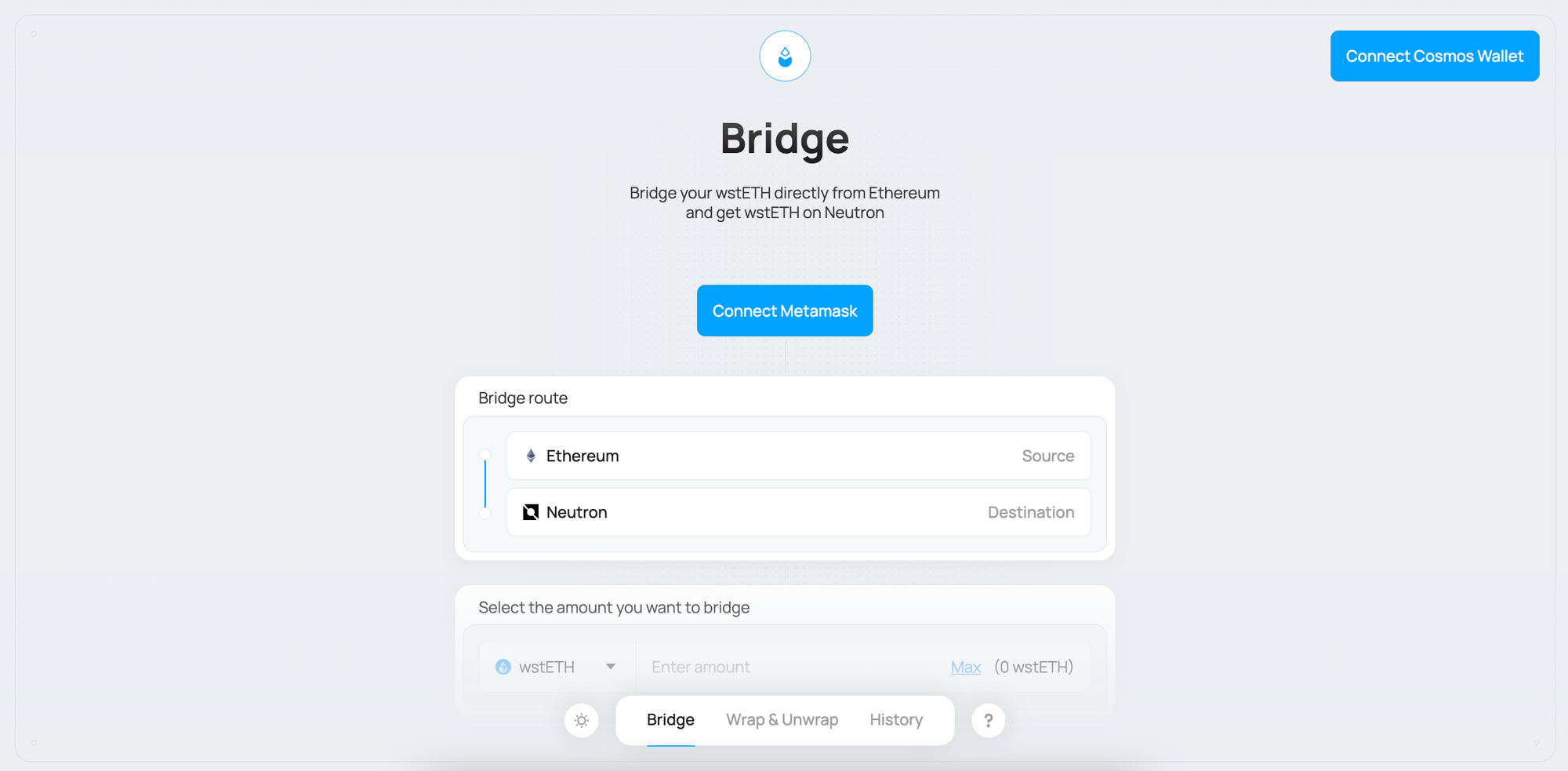 The Role of Staked ETH in Cosmos
At its core, this bridge aims to make staked ETH from Ethereum accessible and usable within the Cosmos network, fostering interchain liquidity. In particular wstETH will act as an integral liquidity pillar for a number of exciting Cosmos dApps including Astroport, Osmosis, and Mars.
To facilitate this, both Axelar and Neutron have committed 1% of their respective token supplies towards incentivizing liquidity for wstETH (more details on this are expected to be shared shortly).
What's Next?
The wstETH Cosmos bridge represents a significant step towards a more interconnected blockchain landscape.
As wstETH finds its place within the Cosmos ecosystem, it not only strengthens the surrounding DeFi applications, but also contributes to the broader vision of staked ETH seamlessly flowing through a more interoperable blockchain universe.